Established in the year 2004, NSPL Impax has established itself in a pioneering position in the apparel industry. The company was founded under the visionary leadership of Mr. N. Singh Bhalla,          who is the pillar of strength for the organization, followed by his son Mr Dushyant Bhalla who assisted business with his innovation, management and technology. Aided by our experience and expertise in the industry we are well reputed and products are highly appreciated for their styling, designs and quality. The varied assortment of our products includes Men's wear, Ladies Wear and Hand Block Printed Fabrics. We take pride in our dedicated
team
of professionals who have worked diligently to ensure that the organization achieves and sustains its top position in the industry. We use the best quality fabrics to manufacture our clothes which are sourced from known and reliable vendors. We are one of the leading manufacturer, wholesalers, & exporter of Menswear, Ladies Wear & Printed Fabrics. Our range is highly appreciated and acclaimed by our clients due to its contemporary designs and color combinations. Manufactured using fine quality fabrics, these are offered at Best Factory rates.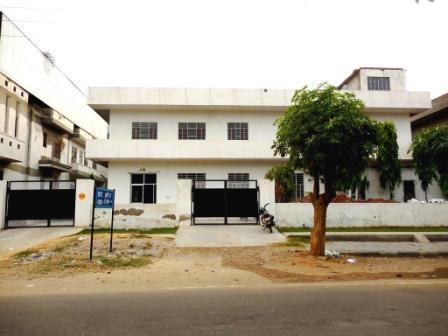 Self Owned Factory
We are based in Sitapura Industrial Area, Sanganer, Jaipur Since 2005 with self purchased RIICO and having 2 floor construction.

Fabric Printing Unit
Self Owned Fabric printing unit with capacity 2000 - 3000 mtr fabric per Day

Working Area available in our Factory
1500 Yard Factory & 25000 Square Feet with all the sections and departments with all social coomplaince like ESI and PF facilities giving to workers.
Statutory Profile
DGFT / IE Code : 0803009399
Tan No: JPRN0*****
Banker: HDFC Bank, Bank of Baroda
GST No: 08ABWPB****B1ZV
Packaging/Payment and Shipment Details
Customized Packaging: Yes
Estimated Time of Delivery: 1-3 Days
Payment Mode: Cash, Cheque, Online, Pay Order, DD
Shipment Mode: By Air, By Road, By Cargo, By Sea